Fever in the Whisper, 50ty/50ty Editions
50ty/50ty Editions offer affordable work by high calibre artists. This is partly due to the slightly higher edition number of 50, where traditionally, print editions range from 25–35.

... Swinney's painting technique and conceptual focus made for an exciting translation to screen printing. Echoing the process of oil painting, Swinney developed her screen print in layers – but with each layer painted separately onto one of seven positives. These layers were printed over one another in various red tones of semi-transparent ink, the overlaps creating additional semitones and in-between, "twilight" colours. The result is a shimmering, ethereal scene of about 28 crimson shades.
View 50ty50ty prints
Fever in the Whisper, 2018.
Silkscreen print on 100% archival, cotton-based paper (BFK rives, 250gsm),
560x760mm.
Edition of 50.
Numbered and signed by the artist.
Collaborative Project

2018
Black River Studios
Cape Town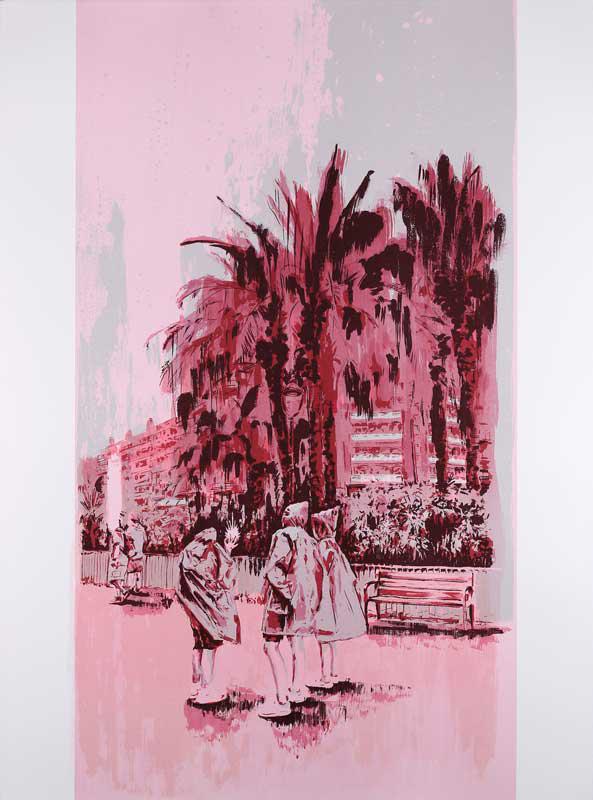 Fever in the Whisper
, 2018. Silkscreen print on paper, 56 x 76 cm.